Ok so here is a competiton I'm judging and it's one that's very different as it does not allow editing ie: using photoshop or Gimp you have to completely use all of your creativity. I love this because it shows off true talent as opposed to how well you use editing tools and it's set to become quite a great competition. There's still sign ups left so g'head and join it's gonna be awesome...just click the link below
All Natural Competition
Can't wait to see you all there!
24/04/2011 ~ So I entered a competition over on the TS3 forum and it was centered around male sims, the guy who I've chosen for this competition is Dax Griffin and here is our entry (the theme was cowboy)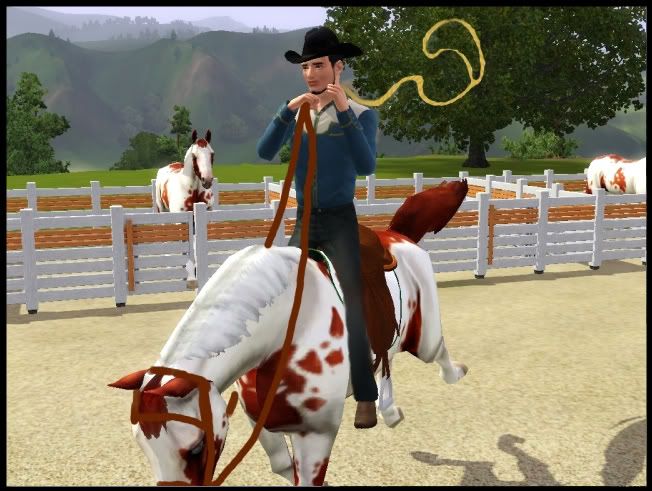 25/04/2011 ~ Ok guys here's another competition entry this time we had to draw and edit everything onto a bald sim with a white background, anyway here's my entry with a japanese theme to it!!!